Meet Dr. Cho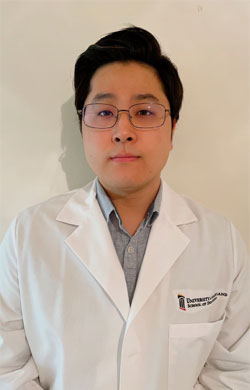 Dr. Sang J. Cho grew up in Maryland and completed his undergraduate education at University of Maryland College Park where he earned a BS in Biological Science and specialized in physiology and neurobiology.
Dr. Cho later advanced his academic achievements and received the Master of Biomedical Science degree at Rutgers Graduate school. Then, he moved to Baltimore and completed his DDS at the University of Maryland School of Dentistry. He has continued to learn and embrace new technologies and the advancement of dentistry. He strongly believes the evidence-based dentistry and making sure that patients receive the best care in a kind and welcoming environment. He also strives to make it as pain free as possible and is always there to help anyone that has any anxiety with a calm and relaxed approach.
In his free time, Dr. Cho enjoys spending time with his family and friends, playing tennis and reading many books.